---

To JJ:

"Hi there. I'm not sure if you have the answers that I'm looking for, but maybe you could help me. I signed up for 23 & Me to try and learn more about my biological background. I was adopted in 2002 from Ganzhou, China and was wondering by some miracle that you would be able to provide me with more information that could lead me in a direction to find my birth parents."
---
To JJ:
"Hi there. I'm not sure if you have the answers that I'm looking for, but maybe you could help me. I signed up for 23 & Me to try and learn more about my biological background. I was adopted in 2002 from Ganzhou, China and was wondering by some miracle that you would be able to provide me with more information that could lead me in a direction to find my birth parents."
From JJ:
"Hi Maraleis,
This is an account for my daughter, who I adopted from Shantou in Guangdong Province in 2009. She was born in 2006. So far, yours is the closest DNA connection to hers. I doubt that will help you in locating birth family, but it's nice to know about connections. Where are you living? We are in the US. My daughter is 11. Sending you good luck on your search."
That was the end, nothing more and nothing less. I had signed up for 23 & Me, a genenomical company that shows your ethnicity breakdown and any fellow users who share genes, in the hope to understand my ethnic background and perhaps a biological relative.
After my perspective in Verde's Volume 19, Issue one, I continued my journey in understanding my cultural roots by using the website 23 & Me.
I first learned of the genomics company in July 2015 after the movie Twinsters was released. The film described the story of twin sisters who were born in South Korea, but adopted by families living in different countries. Through Google Hangout sessions, the two were able to meet in person and take a DNA test confirming their biological connection.
http://https://www.youtube.com/watch?v=vGX-TfK_lis
As I watched the movie, I cried without understanding why. I wasn't sure if I was sad, happy or something in between. Before, I never believed finding a biological relative would have been possible, but now there was a chance, however slim.
The movie inspired me to see what I could gain from a 23 & Me test.
---

"Your kit is on the way!" 
---
The phrase "Your kit is on the way!" appeared on the browser page as I sat in my living room, unsure of what would come. Perhaps all I'd learn was that I was 100 percent Chinese—but if I got lucky, maybe I'd learn of a biological family member, someone who also signed up to learn more about their genetic background.
The kit arrived within a week. It wasn't anything special, just a white cardboard box with the words "23 & Me" written in grey letters. Tearing away the plastic covering, I flipped the lid and saw a plastic test tube that I was supposed to spit into, a plastic bag and a set of directions.
I questioned how a tablespoon of my spit would magically give me answers to the questions I'd always asked myself. I closed the zip-lock bag, stuffed it into the cardboard box and sent my tablespoon of saliva off to North Carolina, where it would be processed.
My results came back three weeks later, uploaded to my 23 & Me account under "Reports." My DNA composition was turned into percentages that could be traced backed to Africa. I could see a timeline of when my ancestors migrated from Southern Asia to China and married into a Chinese family.
In 23 & Me's database, I had many distant relatives that were third or fifth cousins.  I decided to reach out to someone named JJ, whose DNA shared 0.41 percent similarity to mine.
Her response didn't provide me with any answers, nothing more than the fact that I shared a similar story: Adoption.
A part of me was disappointed; I had hoped to find something more, something I could use to calm my chaotic thoughts. But the little information did bring some solace.
I had always known I was adopted, but I still had a burning curiosity about my roots, a curiosity that expressed itself even in dreams, where I created hypothetical siblings that I had yet to meet.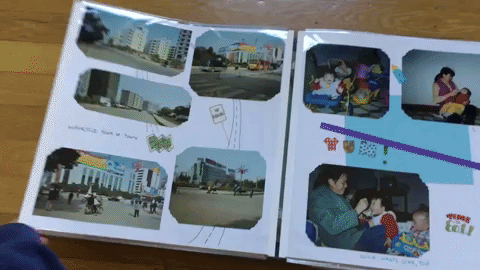 Sometimes my dreams would create an older brother living in the United States who I'd randomly meet in a coffee shop or an airport. Other times a sister would find me through social media, or a friend of a friend would look exactly like me. In each case, it was clear that I yearned for a sibling.
As I began to learn about the adoptive community in Palo Alto, I quickly saw that not everyone felt the same disconnect or faced the same internal conflict. Through my questions, I'm beginning to understand that sharing my own story has allowed me to be more confident in my identity.
---

I had to understand that even an infinite number of questions wouldn't provide me with the closure I sought—instead, I had to make sense of what I did know.

---
I will always want to know who gave me my smile and eyes; who gave me my intelligence and ambition; and who gave me the opportunity to be loved by another family. I will always have the nights where I lay in bed wondering if there is a biological family member who does the same, and I could go on with the hypotheticals, but there comes a point where I needed to accept that a part of me will always wonder. I had to understand that even an infinite number of questions wouldn't provide me with the closure I sought—instead, I had to make sense of what I did know. I was given up for adoption, placed at the doorsteps of an orphanage before coming to the U.S. in 2002. And over the years, I've developed a sense of self despite the little detail to my beginnings.
23 & Me showed my heritage from a biological standpoint and gave me a beacon of hope for furthering scientific research to allow individuals to find lost family members.
I had to understand that my beginnings do not define who I am supposed to be. Only I can determine that. And only I can grant the unknown the power to dictate what I hope to achieve.
I understand that now.